Inspired by
Josh Cooley
, I decided my summer art project would be to draw out different scenes from my favorite movies. This particular set is pulled from the movie American Psycho and each one style is influenced by a different artist. That way I can practice all sorts of fun ways to paint!
"Business Cards"
inspired by Roy Lichtenstein
"No...I'm in touch with Humanity"
inspired by Ralph Steadman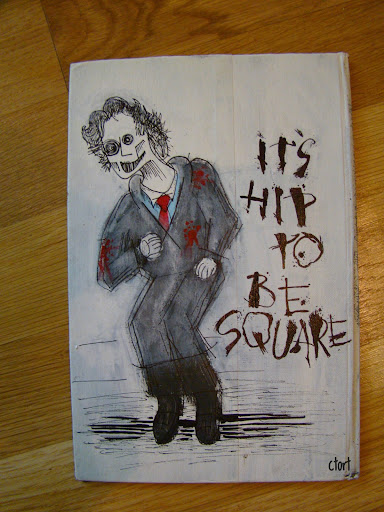 Tools: recycled book covers, acrylic paint, sharpie.